Step by step guide to planning a retail shop fit out
As soon as you find the right space for your retail shop you will be eager to open your doors to customers as soon as possible. According to Pine Property around 70% of small businesses fail to plan and budget correctly for their retail shop fit outs, putting the business at risk of failure due to delays and budget blow outs. This blog will provide you with everything you need to consider, to get your doors open on time and within budget.
Finding your space
In the retail trade, location is everything. When searching for a retail space where it is located will be key to finding potential customers. You need to do your research to understand:
Demographic of the area – population, age and income
What are your neighbouring business and does their business complement your store. Do they draw traffic past your store, or encourage them to take a different route.
Who your competitors are and what are they selling.
Future development, zoning, and business in the region, is the area on the rise or declining.
Compare several possible locations on the above factors to work out which location is best for your business needs. Once you find the right location you will need to find a property that is available and meets your square meter requirements. Engaging your retail design and fit out professional early can help you to choose the right property and speed up the selection process.
Signing a lease
When you are happy you have found the right location, you will need to negotiate commercial terms with your new landlord. Many businesses fail to negotiate, leaving them with a space without functional basics such as flooring, air conditioning and lighting. Make sure the deal is right for you and ask for what you do not think you are entitled too, there is not harm in asking. Getting your commercial fit out specialist involved early can help you to understand what base building costs you may be able to negotiate.
When choosing a space, it is also important to consider moving out as well as moving in. When you are ready to move on from the space you will need to leave the retail space in a similar condition to when you moved in. If you have improved the space with your fit-out you may be able to negotiate that you have helped the owner to secure future tenants.
Shop Fit Out Costs per square metre.
There are many different factors that will impact your retail shop fit out costs, however, you should expect to pay somewhere between $500 and $2,000 per square meter.
Where you sit in this range will depend on the size of your retail space, how tight your timeframe is and how complex the job is. For example, if you require custom elements or specialty fittings in a tight time frame this will be considerably more expensive.
In addition to the 3 mentioned above, your cost will also be determined by the following factors:
What work you need completed – full refurbishment, new display cabinets & shelving, a point-of-sale counter, custom signage, and interior design.
Whether you have plan – professionally drawn up or a rough concept which needs assistance.
What type of design finish you want – are you happy with a budget finish or are you going for a premium look
Whether you have prior council approval – you may need expert assistance throughout this process to minimise delays.
Phases of the project: Design & Planning, Manufacturing, Project Management, Installation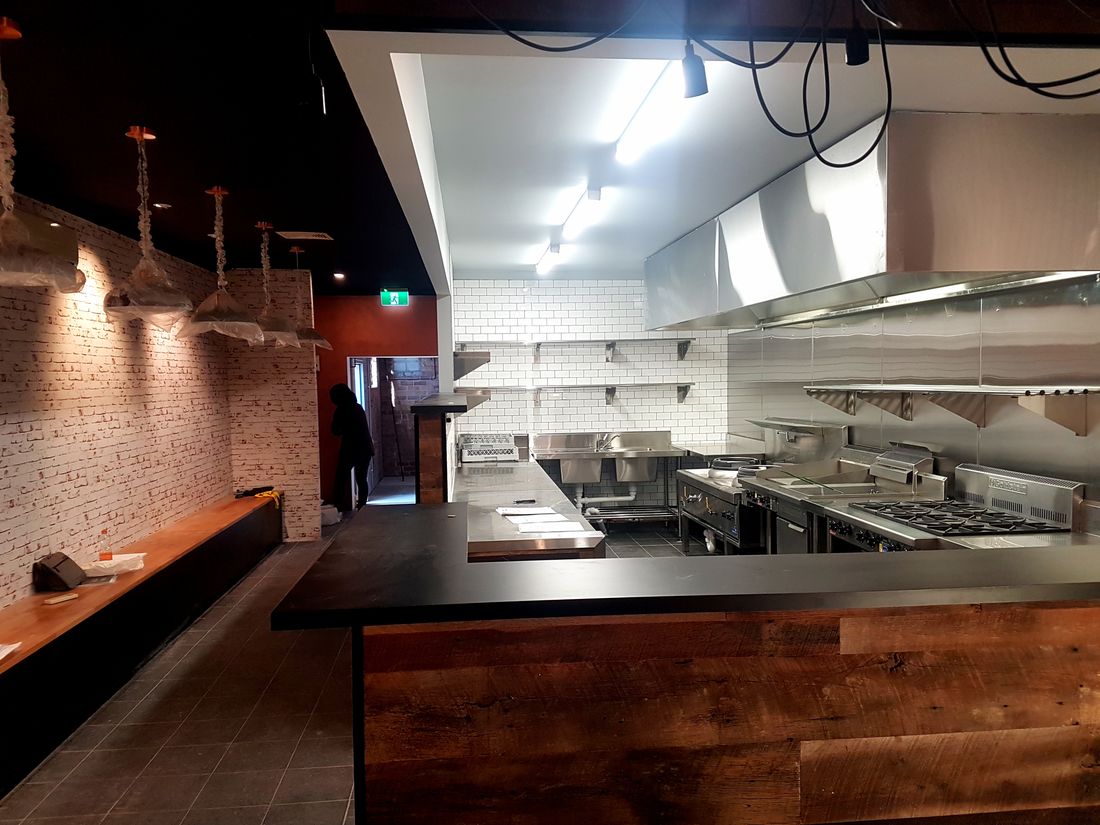 Base Building cost

s
These are the costs involved in making your space functional such as electrical wiring, fire safety, level flooring, functional stairs, climate control, disabled access. Most commercial spaces should already have the base infrastructure in place, however, if base building costs are not provided by the landlord they can add considerable cost to your commercial fitout. Choosing a location which is already functional or negotiate with the landlord to bring the location to working order.
Materials
When choosing materials for your retail fit out, it is usually worthwhile to invest in a quality finish in high touch areas and save money in lower touch areas. You can also save considerably by opting for alternative materials such as faux wood or stone which can be a cheaper and more durable option.
Lighting
The key to retail success is good lighting! It is important to make your product displays shine and create the right ambiance in your store. Lighting can make up 5 - 10% of your shop fitout cost.
Flooring
Ideally you will be ok to use the existing flooring, however, if new flooring is required it can be a considerable cost to prepare and resurface! Consider using reclaimed materials or opt for polishing rather than resurfacing where possible.
Signage & Technology
The signage and technical elements of your retail fitouts are often overlooked and can be an important draw card to set you apart from the competition. Ensure you account for these in your budget.
Fixtures & joinery
What is available to you will depend on your timeframe, specific fixtures from overseas may not be possible with a tight deadline, so be sure you are willing to compromise on time or the end result.
When you have a clear vision of how you want all these elements to fit together you will be in a good position to confirm your budget and time frame with your fit out specialist.
Tips to keep to your fit out budget.
Choose the right premises – find a workable space with basic infrastructure like wiring and climate control already in place
Avoid compliance delays – get expert advice upfront to ensure you will meet all the requirements of your local council
Find ways to reuse or repurpose what you already have or upcycle
Allow sufficient time for your project to be completed, this will give your suppliers time to source materials and get more quotes to offer you a better price
Consider alternative materials such as synthetic materials like imitation wood or stone, the synthetic versions are often more hard wearing and still provide a luxury finish without the price tag
Get a detailed quote upfront to ensure you understand the work that needs to be done and leave some buffer for unexpected expenses.
Designing a shop fit out is both a stressful and exciting time. Remember to consider the most important factors in retail, location and lighting! Check out our blogs page for more great fit out tips.